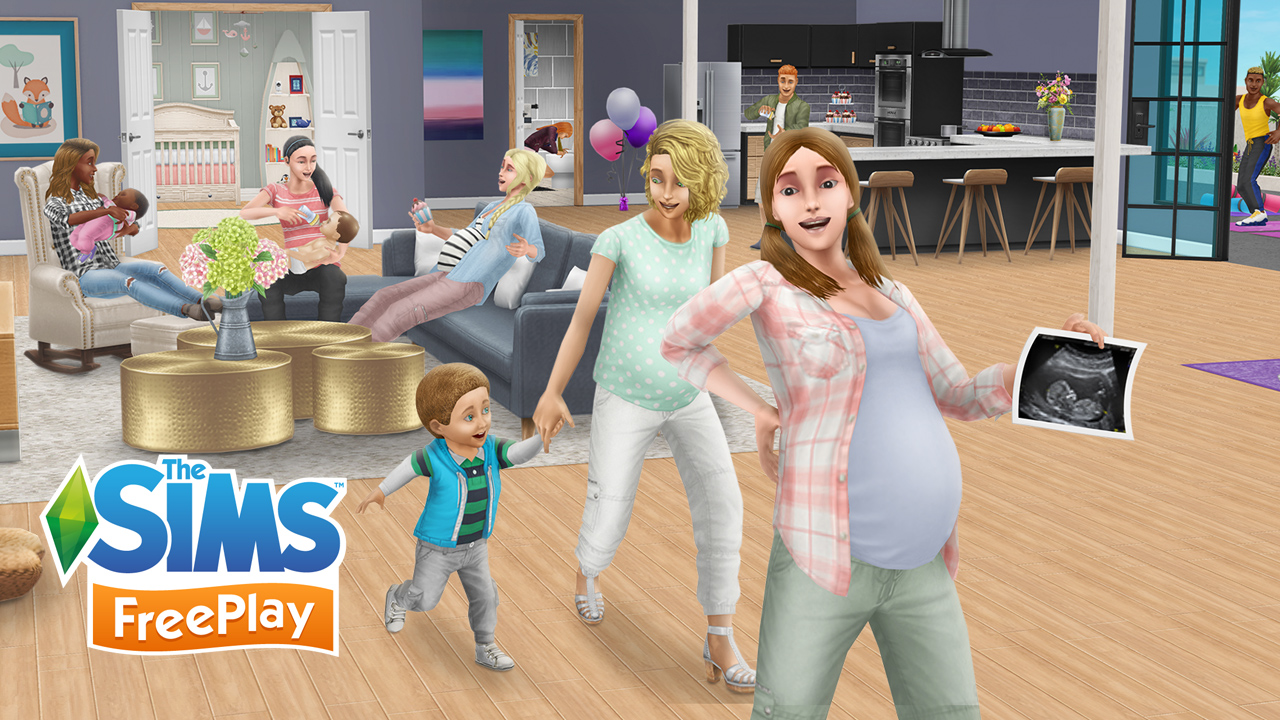 Sul Sul!


Your eyes do not deceive you! Pregnancy, our most highly-requested feature ever is finally here! It's time to nurture a mother through the journey, challenges, and changes of pregnancy, creating never-before-told stories in The Sims FreePlay.
See your Sim's baby bump grow over three trimesters. Mix and match a variety of maternity wear– specially designed for your Sim's growing belly. Nurture your pregnancy by attending yoga and aerobics classes. Prepare the perfect nursery with a variety of super cute, themed collections from the brand-new Maternity Store. Plan a beautiful baby shower for your new arrival!
Brace yourself for the ultimate play date with the return of the Day Care Live Event! Design your own Day Care, where you can nurture your babies and toddlers with a Play Kitchen, Reading Island, Change Tables, and more. Unlock the Toddler Playground, where your little ones can slide, seesaw, and swing to their hearts' desire.
Event Dates:
A Bump-y Road Discovery Quest: 8-day event starting June 19 (AEST)
Day Care Live Event (Rerun): 10-day event starting June 24 (AEST)
Long Hair Hobby Event (Rerun): 6-day event starting July 9 (AEST)
Complete your SimTown families today!